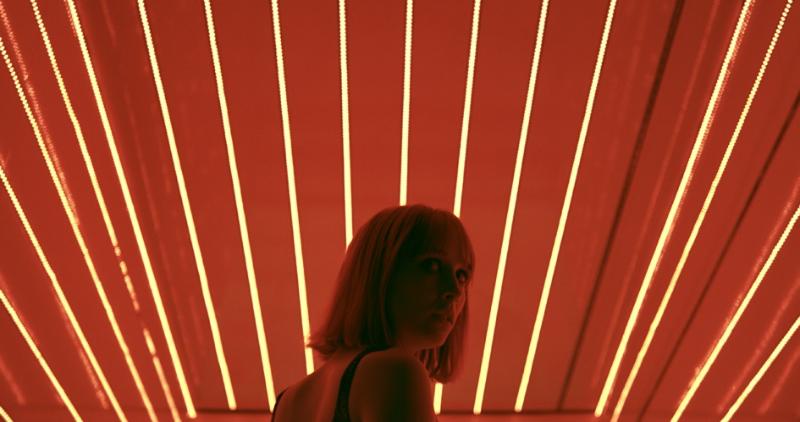 Ana de día
Andrea Jaurrieta
Spain, 2018 - 105'
Ana doesn't fit with her own life. Indeed, one day one doppelgänger takes her place. It is a free and quite a bit pop movie that will engage you in its adventure.

---
Plot
Ana is about to finish her Ph. D in Law and get married, but she is also ready to leave it all behind. All suddenly, a 'double' appears and takes her place in the world. Surprised at first, she decides to open the gate to a version of herself that she never dared to experiment.


A colourful and surprising movie which is a reflection on identity and our 'possible' lives. The film moves us with the double character that Ingrid García-Jonsson performs. A story with a surrealist touch that makes us think about our path: Who are we? Who do we want to be? Can we change our way in life once we are totally onto it?
#music #cabaret #doppelgangr #comingofage #youngadult #debut #women #womanfilmmaker #reallife #comedy #nightlife #party #Madrid

Full Cast and Crew
Director: Andrea Jaurrieta

Writers: Andrea Jaurrieta

Film Editing: Miguel A. Trudu

Cinematography: Juli Carné Martorell

Cast: Ingrid García Jonsson, Mona Martínez, Álvaro Ogalla, Fernando Albizu, María José Alfonso, Irene Ruiz

Music: Aurélio Edler-Copes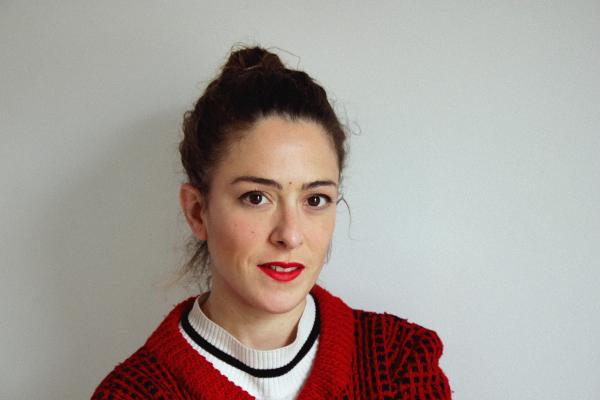 Andrea Jaurrieta
Spain, 1986. Is a Goya-nominated writer and director. Her debut feature film, Ana de día (Ana by day), which she also produced, participated in over 30 international festivals such as Bafici or Málaga, winning 12 awards, which culminated with her nomination for Best New Director at the 33rd Goya Awards (Spanish Academy Film Awards) in 2019 as well as at the CEC Medals (Cinema Writers Association).

In addition to having been Director's trainee in Pedro Almodóvar's Julieta, her short films have been screened at international festivals and her experimental video installations have been exhibited in artistic institutions globally. She has been a recipient of artistic grants from the Royal Academy of Spain in Rome, the "Residencia de Estudiantes" in Madrid and the Residences of the Spanish Academy of Cinema.

She holds a Bachelor's degree in Film, where she was awarded Best Director of her promotion, and a Master's Degree in Film Direction from ESCAC. She is also graduated in drama studies by William Layton Lab in Madrid. In addition to her work as a director, she has also worked as actress, film editor, 1st AD and independent producer (as Andrea Jaurrieta P.C).

She combines her film projects with her work as a professor of Film Studies, Acting and Direction in several schools and universities. She has also imparted master classes in cinema at The Sorbonne, Paris; ECAM and Complutense University, Madrid and ESCAC, Barcelona.

Since 2019 she is member of the Academy of Motion Picture Arts and Sciences of Spain. In 2020 she creates the production company Lasai productions with the porpuse of keep on developing her own films as well as supporting projects of emerging female directors.

FILMOGRAPHY:

FICTION:

Nina (in my beginning is my end). Feature film. Writer, director, co-producer. In development.
Ana by day. Feature film. Writer, director, producer. 2018
Some birds aren't meant to be caged. Short film. Writer, director, producer and editor. 2016
The passing years will show. Short film. Writer, director, producer and editor. 2013
In broad daylight. Short film. Writer, director and editor. 2012
All we'll end up alone. Short film. Writer, director and editor. 2011
S.E.D. Short film. Director. 2009
Mezzanine. Short film. Writer, director, producer, music and editor. 2008
My choice, the freedom train. Collective Documentary. 2014
Who where you, Kelly Family? Documentary. (In progress)

EXPERIMENTAL:

Whales smashed by ice. Experimental short film. Writer, director, actress and producer
Still life. Videoart
primerodemayo. Videoart
Lovely Boredom. Video instalation.
Crisis?! What Crisis?! Videoart
Fagocitaciones (selfportrait). Videoart
nolugar/notiempo (nowhere/notime). Videoart