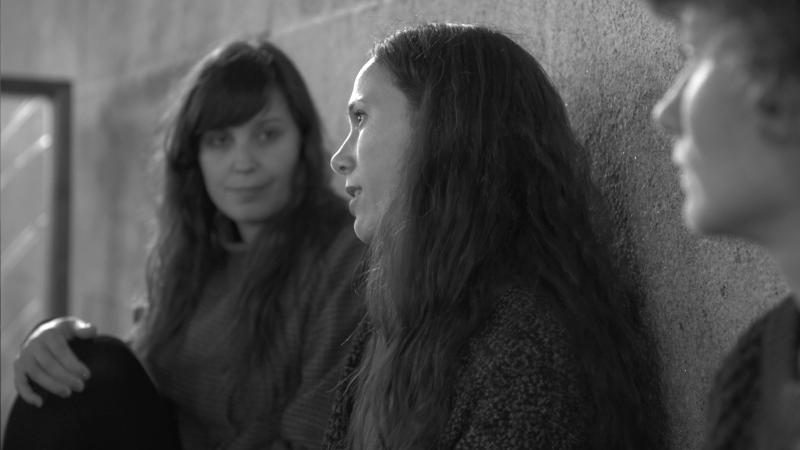 Tódalas mulleres que coñezo
Xiana do Teixeiro
Spain, 2018 - 71'
A group of women gathers and chats in a relaxed, vivid way while all the topics finally converge onto one. Charming, lucid, and revealing, it's hard to find a movie that makes empathize the audience with #metoo better than this one.

---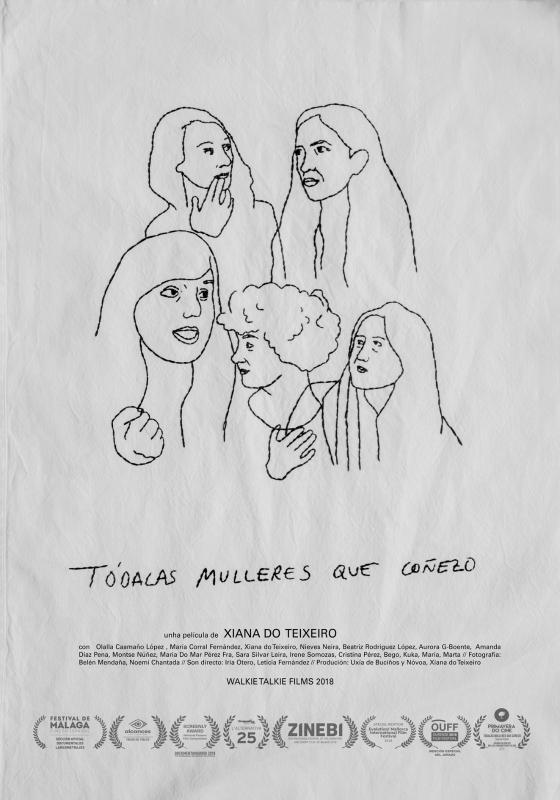 Plot
A film in three acts which are also three interweaved and cross-generational conversations between different women. They recount their experiences in the outdoors, the public space – experiences of friendship, fear, resistance. This spoken documentary raises as a radical work of direct cinema that demonstrates structural violence against women as well as points to the cracks in the myth of gender equality.
#metoo #women #womenfilmmakers #galiza #humanrights #doc #documentary #blackandwhite #feminism #debut

Full Cast and Crew
Director: Xiana do Teixeiro

Writers: Xiana do Teixeiro

Film Editing: Xiana do Teixeiro

Cinematography: Xiana do Teixeiro, Belén Mendaña, Noemí Chantada

Other: Xiana do Teixeiro, Olalla Caamaño López, María Corral Fernández, Nieves Neira, Beatriz Rodríguez López, Aurora G-Boente, Amanda Díaz Pena, Montse Núñez, Maria Do Mar Pérez Fra, Sara Silvar Leira, Irene Somozas, Cristina Pérez, Bego, Kuka, María, Marta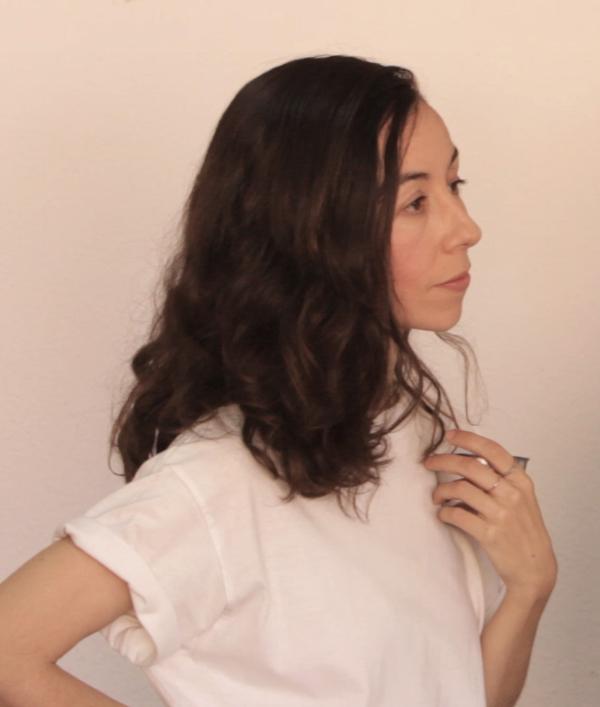 Xiana do Teixeiro
Cineasta and producer, co-founder of the production company Walkie Talkie Films (2008), Xiana works on intimate account and identity and gender construction, and also on ecology. She is the author of the artistic research Proyecto Diario (premium BCN Production), from which Crías (long-metrage, in production) emerges, leading to the cinema's intimate teenage female autobiography from an archive of intimate newspapers.

She won the X Films at the Festival Punto de Vista with her single-directed Carretera project (2016). His first feature film, Tódalas cones que co.ezo (2018) is a participatory documentary about public space, gender and violence.

In 2020 he assumes the co-writing and executive production of Salvaxe, Salvaxe (directed by Emilio Fonseca), an essay film about the Iberian wolf and the epics that Western human societies leave to life and wildlife.

Xiana is also a doctor and researcher in Audiovisual Communication (UAB) and creator and music producer (Ta!, The Adaptation Dance).