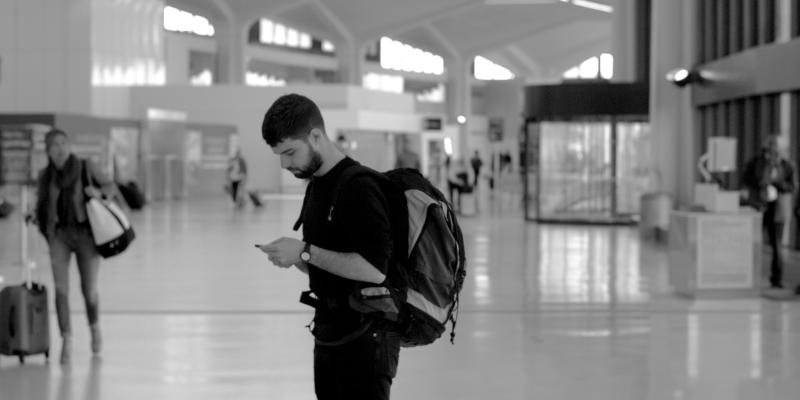 A Stormy Night
David Moragas
Spain, 2020 - 75'
Outside, the rain. Inside, the meeting. The story of two people in a NYC apartment.

---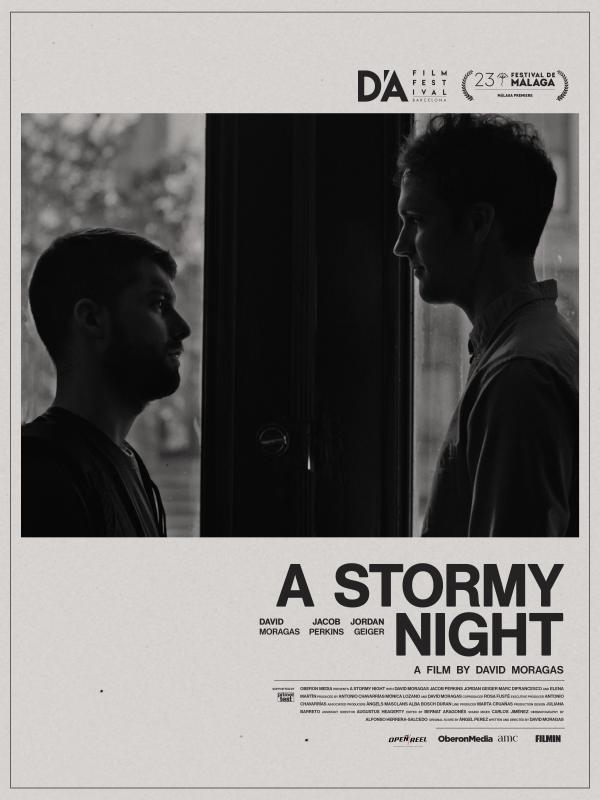 Plot
Marcos arrives to New York from Barcelona only to find out his layover flight to San Francisco has been cancelled due to a forecasted storm. This leaves him without a place to stay for the night.

That's how he meets Alan, his old college friend's roommate, who is happy to host him for the night. The two boys have nothing in common. But they will have to spend twelve hours and a New York storm together.


Throughout the night, a series of misunderstandings lead the boys to challenge each other's approach to love, relationships and happiness. They both have secrets to hide, difficult to hold. And yet, the biggest challenge might be having to say goodbye to each other the morning after.
#lgtb #gay #NewYork #blackandwhite #debut #lovestory

Full Cast and Crew
Director: David Moragas

Writers: David Moragas

Producer: David Moragas, Antonio Chavarrías, Mónica Lozano

Film Editing: Bernat Aragonès

Cinematography: Alfonso Herrera-Salcedo

Cast: David Moragas, Jacob Perkins, Jordan Geiger, Marc Di Francesco, Elena Martín

Music: Àngel Pérez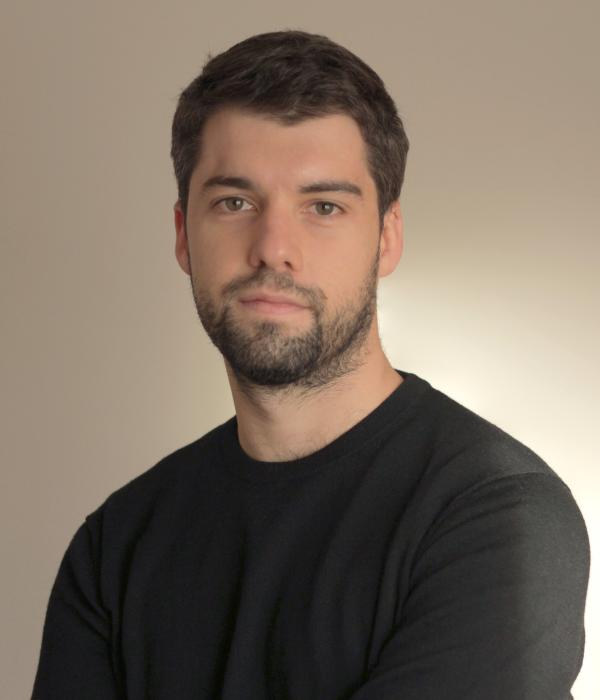 David Moragas
David is a Catalan writer and director based in Barcelona.
He holds a bachelor's degree in Media Communication from Pompeu Fabra University, and a filmmaking MFA at the NYU's Tisch School of the Arts.

In 2018, David wrote and directed the short film ONLY FOOLS RUSH IN, which premiered at the 28th Annual Inside Out Toronto LGBT Film Festival, at Palm Springs ShortFest and D'A Film Festival among other festivals.

His screenplay TWO SISTERS was selected by the prestigious Purple List at NYU in 2019.

A STORMY NIGHT is his first feature movie selected in Malaga Film Festival Special Premieres and D'A Barcelona.