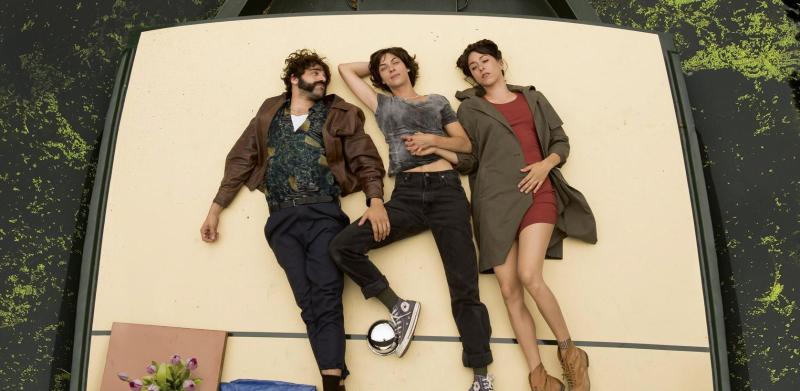 Anchor & Hope
Carlos Marques-Marcet
Spain, 2017 - 115'
When Roger agrees to be Kat and Eva's donor, the three friends set out on an unconventional journey to start a family.
---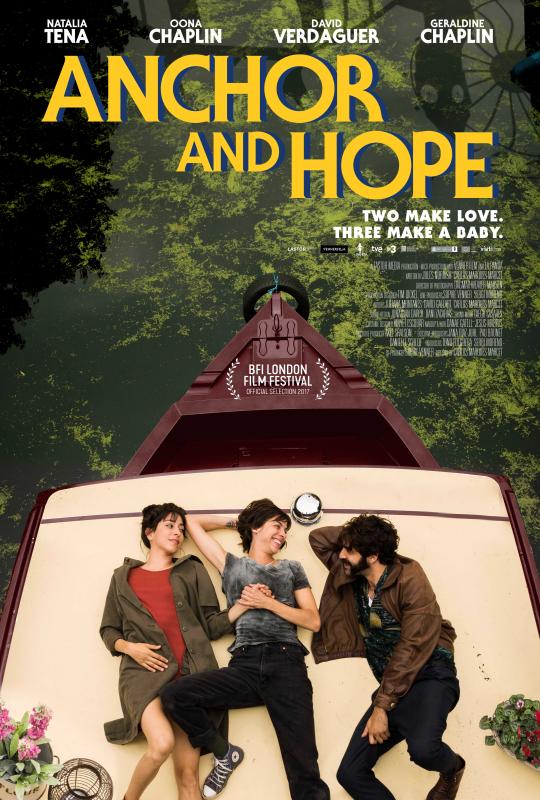 Plot
Eva & Kat have a happy and quiet life on their ship, on the London canals. When the couple is about to face a crucial moment, they receive the visit of Roger, Kat's best friend, which brings them to a major challenge: Will they be able to be a family?
Carlos Marques-Marcet puts together an elegant and warm drama. Without escaping emotional conflicts, he boards topics such as job (and sentimental) insecurity. The title emerges as a metaphor for our times, somewhere to hang on in moments of scarce certainties.
An honest, direct, funny, and emotive movie, with a close and naturalist performance by a charismatic cast, subtly touches nowadays little dramas, while drawing a smile on your lips.
Full Cast and Crew
Director: Carlos Marques-Marcet

Writers: Carlos Marques-Marcet, Jules Nurrish

Producer: Jana Díaz-Juhl, Pau Brunet, Danielle Schleif

Film Editing: Carlos Marques-Marcet, Juliana Montañés, David Gallart

Cinematography: Dagmar Weaver-Madsen

Cast: Oona Chaplin, Natalia Tena, David Verdaguer, Geraldine Chaplin, Trevor White, Lara Rossi, Philip Arditti, Charlotte Atkinson, Meghan Treadway

Music: Merche Blasco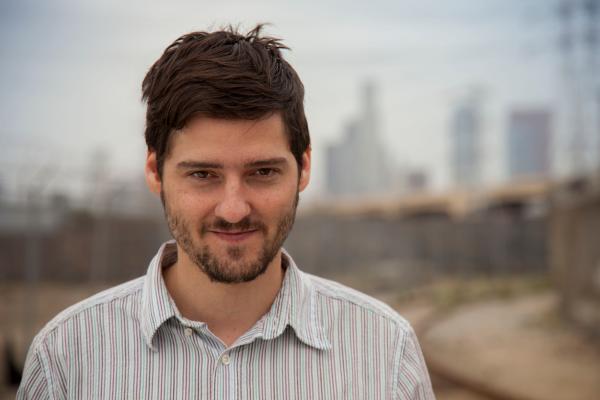 Carlos Marques-Marcet
Born in Barcelona, Spain, Carlos Marques-Marcet started developing his unique voice at an early age. Carlos's second short film A munt i a vall (The Mountain and the Valley) was awarded the INJUVE Young Creators Award.

His third piece granted him the honor of participating in an exclusive workshop with legendary filmmakers Abbas Kiarostami and Victor Erice. It also took him, at age nineteen, to the Berlinale Berlin Talent Campus. Renowned "Cahiers de Cinema" selected Udols, his fourth film, as 2008's Best Short Film.
In 2009, Marques shot his debut feature documentary, De Pizarros y Atahualpas (About Pizarros and Atahualpas), an honest look at the contradictions in contemporary Peru. After being granted the prestigious La Caixa scholarship, Carlos Marques-Marcet moved to Los Angeles in order to study Film and Television in UCLA's Master of Fine Arts program.
In the U.S., Marques-Marcet has completed many short films including
I'll Be Alone
(Los Angeles International Latino Film Festival, HBO New York Latino International Film Festvial, Beijing International Film Festival) and Yellow Ribbon, which received among many other awards, a DGA recognition.