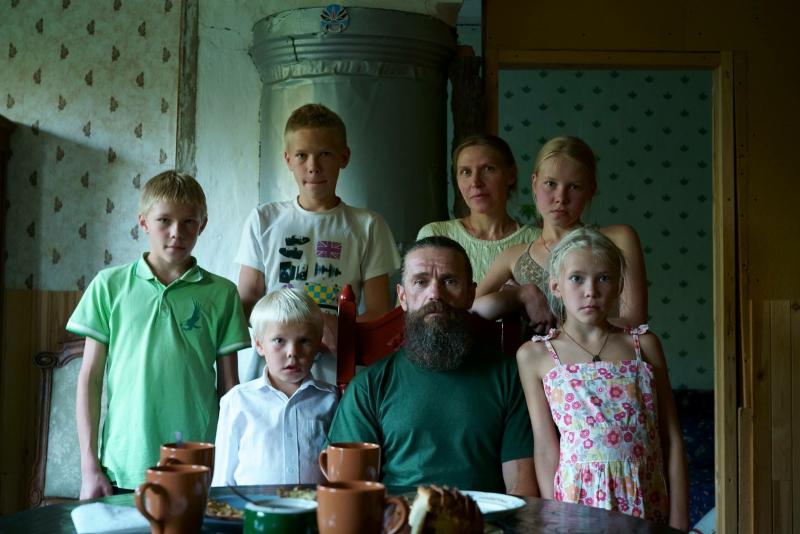 Carelia, internacional con monumento
Andrés Duque
Spain, 2019 - 90'
One of the most vindicable works of our cinema. Andrés Duque enters the lost region of Karelia to unearth its past of Stalinist purges.
---
Plot
The film explores the mysterious forests of a remote territory on the Finnish-Russian border, an idyllic setting where shamanic magic and the historical trauma of Stalin's purges intersect. With his expressive, inquisitive camerawork and a deliriously idiosyncratic approach to montage, Andrés Duque observes local customs, plays with children in the woods, and follows the fraught efforts to commemorate the purges' forgotten victims, creating a wild, hallucinatory portrait of a place that still bears the traces of ancient folkloric custom—and the wounds of the past.


Full Cast and Crew
Director: Andrés Duque

Writers: Andrés Duque

Film Editing: Andrés Duque

Cinematography: Andrés Duque

Other: Familia Pankrat'ev, Katerina Klodt

Andrés Duque
Andrés Duque is a Spanish filmmaker born in Caracas, Venezuela (1972). His work stands on the periphery of Spanish non-fiction and has a strong essayistic or documentary slant. His debut film, Iván Z, is a study of cult filmmaker Iván Zulueta. In 2011 he made his first full-length feature, Color perro que huye, which premiered at the Rotterdam International Film Festival and won the Audience's Prize at the "Punto de Vista" International Documentary Film Festival of Navarra. The following year he was an invited artist at the Flaherty Seminar in New York. His film Ensayo final para utopía won the City of Barcelona Prize in 2013, while the later Oleg y las raras artes (2016), a portrait of composer and pianist Oleg Nikolaevich Karavaichuk, has received numerous awards. In 2018 he began a two-part project on the Karelia region, filming in Russia and in Finland.

Works: Iván Z (2004), Paralelo 10 (2005), Landscapes in a Truck (2006), La constelación Bartleby (2007), Life Between Worlds Not in Fixed Reality (2008), All You Zombies (2008), No es la imagen es el objeto (2009), Color perro que huye (2011), Ensayo final para utopía (2012), Primeros síntomas (2015), Las manos de Nastasia (2015), Una película recordada (2015), Oleg y las raras artes (2016), Carelia: Internacional con monumento (2018).